Crewpoints & navigation
WARNING the ORANGE 38km loop has been updated per Friday 8th of September 12:00. Please replace any previous downloads.
Please see important information about navigating to the crewpoints at the bottom of this page. Also, you will find the GPS coordinates for all crewpoints there, in case you prefer a different navigation app to Google Maps.
Direct navigation to crewpoints for all loops
Important Crewpoint Information
CP1 Google Maps might send you across a restricted military terrain. Follow the red dashed line instead. Tap/click to enlarge: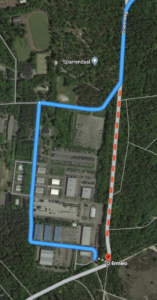 ---
CP3 Google Maps might not navigate all the way to the crewpoint, but only as far as the blue line. Follow the red dashed line to reach the car parking for CP3. Then do NOT crew from the parking, but walk 150m following the yellow dashed line to reach the actual crewpoint. Tap/click to enlarge: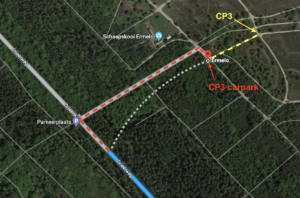 ---
CP6 Google Maps might not navigate all the way to the crewpoint, but only as far as the blue line. Follow the red dashed line to reach CP6. Tap/click to enlarge: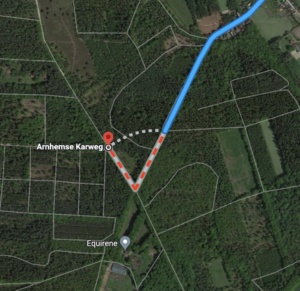 ---
CP7 Park at CP7, then walk 100m into the forest following the yellow dashed line to reach the actual crewpoint. Tap/click to enlarge: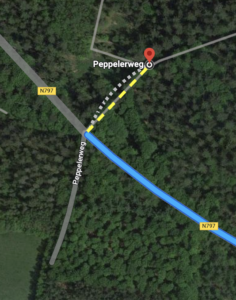 ---
Drive Times
Drive times between all locations, given average traffic conditions, according to Google Maps: